AUSSIE PALM CLEAN MACKAY

PROFESSIONAL PALM TREE MAINTENANCE SERVICE
We Specialise in Palm Tree Maintenance, Cleaning, Removal, Trimming and Coconut Removal Service in the Mackay Area.
If you need professional assistance managing the palm trees in your yard, then look no further than Aussie Palm Clean in Mackay for a prompt and reliable solution which will have your palms looking fresh and tidy fast.

Call us 0419 157 213 now for a friendly chat about your requirements and we can sort you out with a free quote over the phone. Or contact us online.
Get a Quote
Frond Trimming
Coconut Removal
Palm Nut Removal
Solar Panel Cleaning
Green Waste Services
Palm & Tree Maintenance
From Seaforth to Clairview
---
WHY
USE US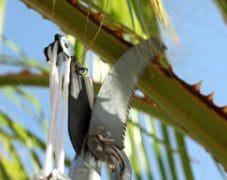 Problem Palms?

Are your palms causing friction with your neighbors? Dropping lots of rubbish on your property and theirs, blocking drains, yard access, driveways?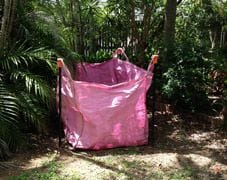 Keep Your Property Visually Appealing
Increase your properties street appeal, green waste bags are convenient and have no traditional skip bins hire fees.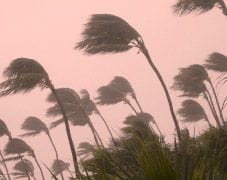 Cyclone Season Nov 1 to April 30
We conduct pre-cyclone clean-up services to help residents tidy up their yard in preparation for the cyclone season.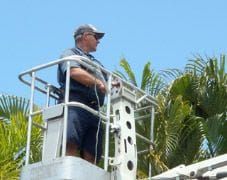 No Job is too small

No matter the tree, big or small, we can assist you with our fully experienced team and top of the line tools and equipment.